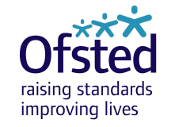 The new Ofsted Framework
Under the new Education Inspection Framework which came into effect in Autum 2019, Inspectors will be looking for evidence of a 'broad and balanced curriculum.'  Many are welcoming this change as it is broadening the focus on to a wider range of subjects, including the Arts.
Ofsted - Education Inspection Framework Guidance
The new Model Music Curriculum
In March 2021, the government published it's new Model Music Curriculum.  This is not a new National Curriculum but instead represents good practice in how the statutory curriculum can be delivered
Teaching Music in Schools - model Music Curriculum
Ofsted and Music
In a number of recent visits, inspectors have focussed on Music as part of 'deep dive' school inspection. As part of this, inspectors are looking for evidence that schools have thought about what children are learning, how it is planned and how it is reviewed.  In order to help teachers to prepare for an Ofsted visit, we have pulled together some resources and guidance:
1. Self Evaluation
CMEH - School Self Evaluation Questions for Schools - Do you have a good overview of what music is happening in your school?  Have you thought about how you could improve? We have put together a number of questions which can help a School Music Co-ordinator or Headteacher to review music provision in their school
2. Write a School Music Plan 
A School Music Plan doesn't have to be complicated but should demonstrate that a school is delivering the Music Curriculum and providing opportunities for students to learn to play an instrument, sing regularly, perform, hear live music and even work with professional musicians. We have created simple templates which schools can utilise to map and plan music activity:
Music Plan for Primary Template 
Music Plan for Secondary Template

3. Resources from Other Hubs
Tri-Borough Music Hub - Curriculum Guidance.  Created by the Tri Borough Music Hub in London, this document contains information about:
The new Ofsted Inspection Framework – Sep 2019;

Writing a School Music Policy;

Using the Self Evaluation Tool for Music in Schools.
It covers all phases from Early Years to Post-16 with specific SEND content.
4. Lincolnshire Music Service
Music & Ofsted - The Deep Dive - Recording of a presentation given to schools to help them to better understand and prepare for an Ofsted deep dive. 
5. ISM Guidance
ISM recently broadcast a webinar about the framework and it's implications for Music Education which is available on their website - ISM Webinar on Music and the Ofsted Education Framework